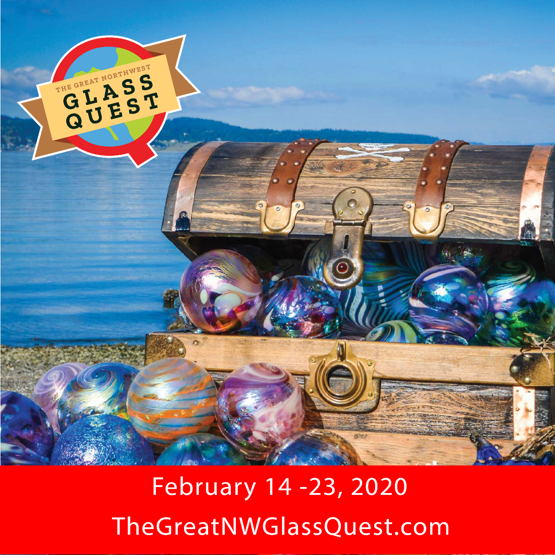 Thank you for participating in The Great Northwest Glass Quest!
The MRC was so excited to participate in this year's Great Northwest Glass Quest! The Glass Quest is an annual treasure hunt on Camano Island and Stanwood to find beautiful hand-blown glass balls.
The MRC hid ten clue balls at participating parks on Camano Island. Those who found a clue ball met up with an MRC member to receive their price – a limited edition Glass Quest hand-blown glass ball!
For more information about the Glass Quest, check out their webpage.