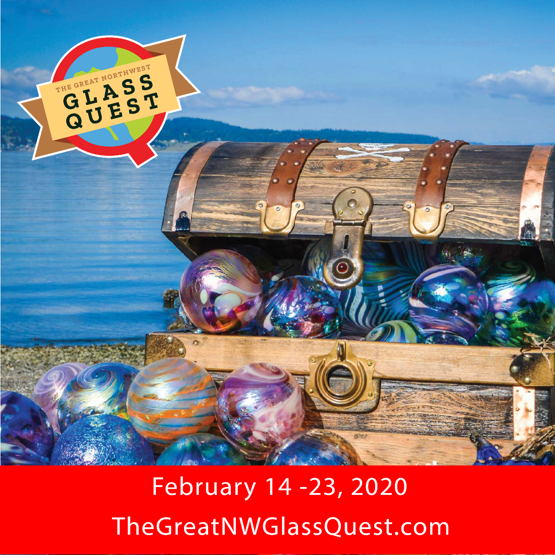 MRC Participating in Great Northwest Glass Quest!
We are excited to be participating in this year's Great Northwest Glass Quest! The Glass Quest is an annual treasure hunt on Camano Island and Stanwood to find beautiful hand-blown glass balls.
The MRC will be hiding TEN BALLS from February 14-23 at participating parks on Camano Island. We will be providing clues throughout this period on our website and social media to help you find the balls. You will search for a plastic clue ball at the public parks. If you find an MRC ball, it will give you more details about how to collect your prize – a limited edition Glass Quest hand-blown glass ball!
For more information about the Glass Quest, check out their webpage and the Quester's Guidebook. Keep an eye out here and on social media for clues starting on Friday, February 14!