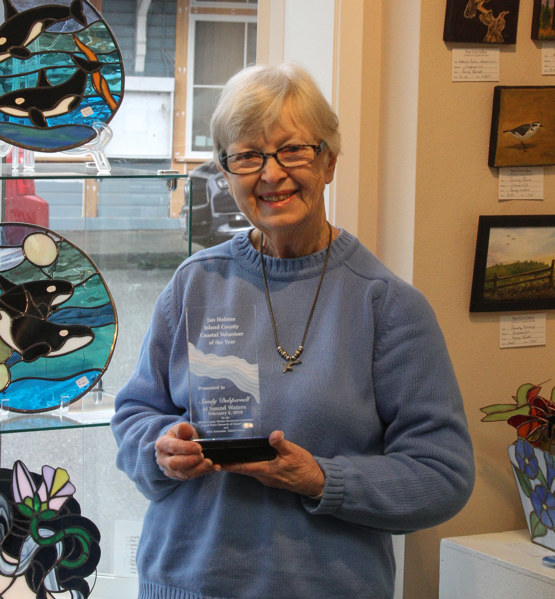 Sandy Dubpernell showing her new award. Credit: Jill Hein
Sandy Dubpernell honored as 2018 Coastal Volunteer of the Year!
Sandy Dubpernell was selected as the 2018 Island County Coastal Volunteer of the Year. Sandy has been involved in many conservation efforts, including assisting with strandings through the Central Puget Sound Marine Mammal Network.
Sandy can often be found walking the beaches to gather information on injured marine mammals or educating visitors at the Langley Whale Museum.